I was first attracted to Nelson's writing through his commentary (at j.nelsonleith.com) about the publishing industry, which I found remarkably insightful for a non-economist. He has a knack for identifying the long-term dangers of short-term practicality, a talent that I don't believe you can learn in business school. We named our little imprint "Cenolithic" for this basic concept: the environment in which the human mind evolved favored tactical thinking, leaving the ability to identify strategic complications quite rare. Today's world, however, requires genuine big-picture, strategic thinking, which often runs counter to tactical efficiencies and individual interests.
In today's piece, Nelson digs into the tactical efficiency traditional publishers enjoy by expecting writers to do their own promotion, and shows how this practice nullifies the one irreplaceable function that traditional "house" publishers can provide. – John C. Sorello
[Nelson's note: Thanks for the intro and the edit on the below, Johnny! This has been a crazy week.]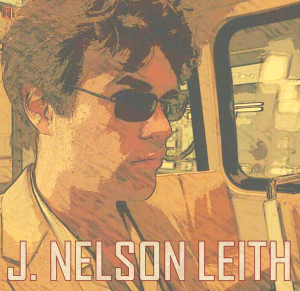 In the wake of news that author Ray Dolin shot himself in the arm to spark press to promote his upcoming memoir The Kindness of America, it may be appropriate to begin a serious push against the absurd trend to make writers more and more responsible for marketing their own books.
Yes, I know you've read a thousand blogs by wise and informed professionals—from published authors to literary agents to publishing house reps—who insist that this is something we just have to accept, like the rise of Nazism or global warming or the ongoing popularity of scripted reality TV.
But, what if this insistence that writers do their own marketing (while publishers focus on editing, printing, and distribution) is precisely the reason traditional publishers are struggling to keep up with technological evolution?  What if the author-as-marketer model were not only obnoxious for writers, but also an economic cul-de-sac from which traditional publishers should back the hell out of at top speed if they knew what was good for them? Continue reading →